G7, a leading Internet of Things (IoT) technology company in China, GLP, the leading global provider of modern logistics facilities and technology-led solutions, and NIO Capital today announced a joint venture (JV), controlled by G7, focused on developing next-generation smart heavy-duty trucks powered by autonomous driving, new energy technologies, logistics big data and exploring innovative models of 'vehicle-as-a-service'.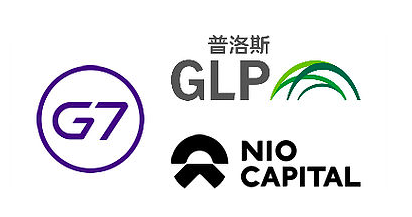 Built on G7's massive real-time data and fleet management capabilities, GLP's open logistics ecosystem and NIO Capital's extensive automotive industry partnership, the JV aims to create the next generation of smart vehicles for logistics and transportation through cross-industry collaboration. The JV's immediate objectives are to develop industry-leading, autonomous driven electric heavy-duty trucks that are highly efficient, safe and easy to manage and to build innovation in 'asset-as-a-service' for the logistics and transportation industry via artificial intelligence.
Focusing on logistics and road transportation scenarios, the JV is committed to delivering breakthroughs in autonomous driving, new energy technologies and logistics efficiency to meet and exceed customers' expectations.
As the logistics technology leader in China, G7 actively invests in IoT, big data, AI and smart equipment and promotes intelligent transformation, connectivity and sharing for logistics assets, including trucks and trailers. The G7 platform serves more than 50,000 customers and connects more than 600,000 vehicles in real time, making it the largest open IoT platform in China's logistics sector.
Xuehun Zhai, G7's Founder and CEO said: "Through its technical capacity, G7 is at the forefront of tackling the latest challenges in fleet safety, energy efficiency, and operations management. Emerging technologies and logistics big data are creating revolutionary opportunities to solve these long-term challenges. We will work closely with the automotive industry to achieve seamless integration of AI, trucks and logistics scenarios and will challenge ourselves with a goal of developing a dream truck for logistics companies."
G7 President Julian Ma commented: "Redefining smart transportation equipment through new technologies and big data, as well as bringing innovation into asset management and 'asset-as-a-service' in the age of road transportation robots, represents historical opportunities and challenges to us. We look forward to close collaboration with leading automotive groups, logistics companies, high-tech firms, energy companies and financial institutions around the world and jointly push cross-field innovation to the extreme."
GLP is the world's leading modern logistics solutions provider and a pioneer in developing smart logistics and building a logistics ecosystem. Ming Mei, Co-Founder and CEO of GLP said: "GLP is focused on leveraging data to help our customers improve efficiency and maximizing the value of our logistics assets. We are pleased to join this JV with G7 and NIO Capital to drive forward technological innovation as well as exploration of applying renewable energy in the logistics industry globally."
NIO Capital is a private equity fund that invests in themes which are reshaping the automotive, mobility, energy and IoT sectors, through an industry focused and value creation approach. "Focusing on mega industries and creating major projects sit at the core of our investment approach and are the driver of our partnership with G7 and GLP. In our collaboration, we expect to take full advantage of NIO Capital's industry access, actively leverage the resources of NIO's 'Blue Sky Alliance' and share the automotive industry's traditional experience and cutting-edge AI technology with the logistics sector." said the NIO's Founder, Chairman, CEO and NIO Capital's Managing Partner William Li.