Comparing with crowded and luxury passenger car booth, there are only four commercial vehicle manufactures attended Auto Shanghai 2019, but they showed the trend of Chinese CV market, and it is a banquet for spare parts.
As the local manufacture, SAIC nearly take all its big family, including Hongyan for heavy duty trucks, SUNWIN for bus and coach, SFH for engines, Naveco, Yuejin, and MAXUS for light commercial vehicles.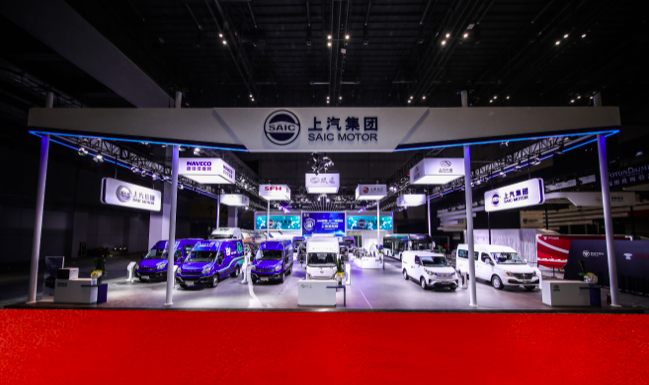 Naveco unveiled the New Daily 8AT short version and an electric New Daily. MAXUS launched a wide VAN MAXUS V90 selling from 150, 000 to 290, 000 RMB.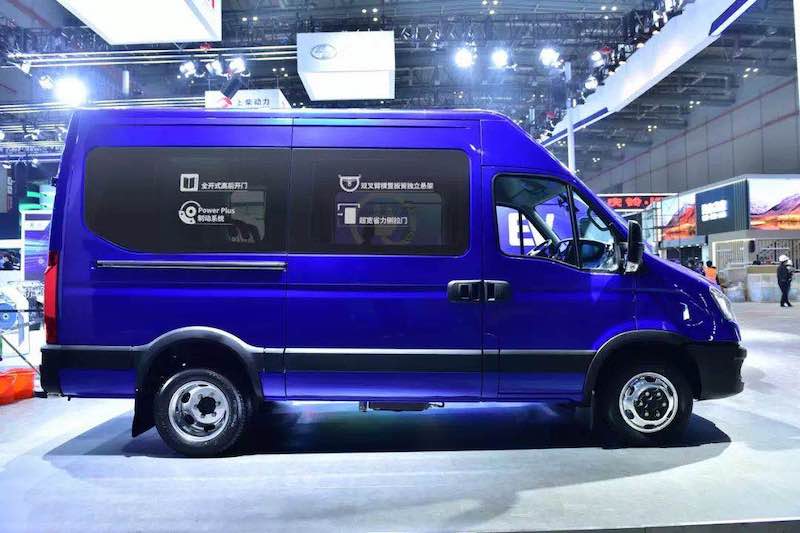 SAIC Hongyan unveiled a intelligent hazardous chemical truck with an integration of the tractor and tank. The price starts from 669,900 to 999,900 RMB. The powertrain is C11 450 engine equipping with 12 speed ZF TraXon. As a C2B tailor-made truck, it has many safety devices like AVM, ESP, LDWS, AEBS, EBS, ACC, DMS and etc.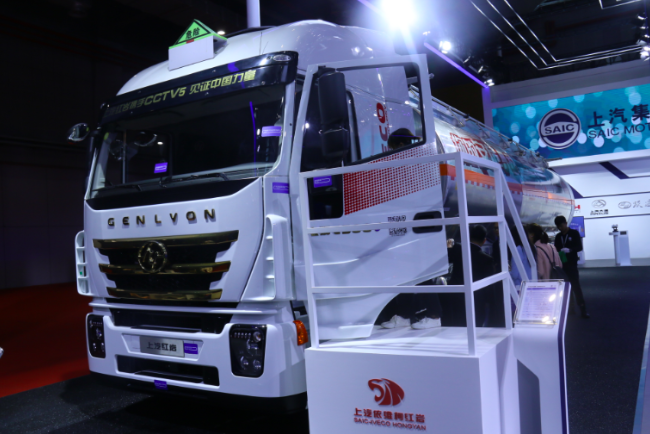 For Sinotruk, Auto Shanghai is the only exhibition it participates in, this time they took five trucks and two engines. Intelligence and National 6 emission standard are the key words. HOWO-T5G showing on their booth is a L4 autonomous electric truck. SITRAK C7H 6x4 ZF intelligent tractor is a top edition. The other three are C7H 8x4 tipper, HOWO 6x4 intelligent truck, and HOWO light truck. As for the engines, they are MT13L gas engine and a MC11L diesel engine.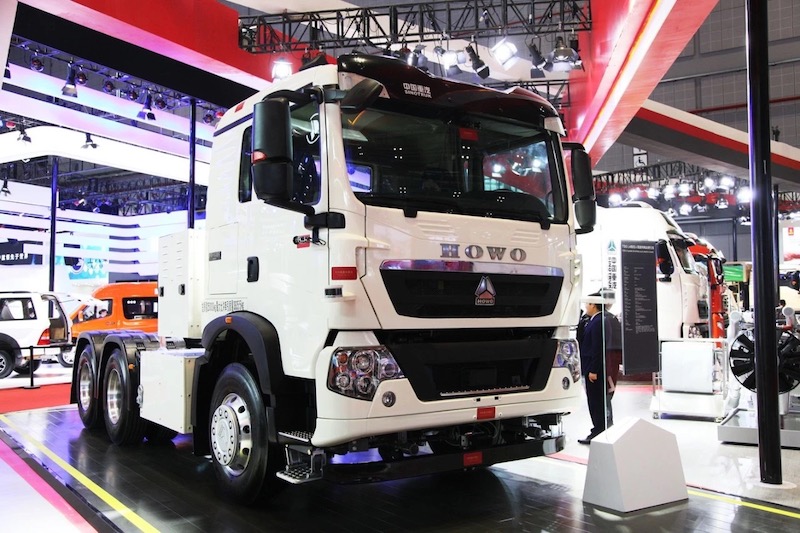 Unlike passenger cars, the manufacture seldom publish the price, but there is a clear sign on every Sinotruk. The L4 autonomous truck is two million RMB.
Foton always take all their latest commercial vehicles to every big show. This time, their focus are National 6 emission standard and new energy. They unveiled Auman and Aumark super trucks with Foton Cummins National 6 engines, they announced the iBlue new energy brand strategy, and new OLLIN tailor-made edition.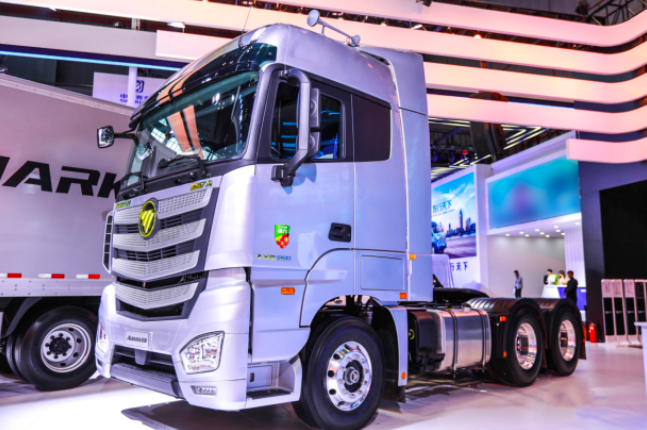 The Auman super truck is a 6x4 EST-A 2019 edition which equipped with Foton Cummins X13-560hp engine(the highest torque is 2600 Nm), and ZF 12 speed TraXon. Another highlight is that it equipped with ETC as a standard device, and it saves average 30 seconds when crossing the toll gate on the highway, so it helps save the time and decrease the traffic jam.
Comparing the SAIC, Foton, and Sinotruk, Qingling is not a popular brand, but it really showed 8 commercial vehicles with unique features. Upgraded heavy-duty truck GIGA 2020, FVR mid and heavy-duty truck, NLR/NMR light truck are their National 6 representatives, and their electric truck and hydrogen fuel-cell truck are another attractive products. Then TΛGΛ sports pick-up and 700P RV tell customers how they understand relaxed time.
For the GIGA 2020 heavy-duty truck, there are three main upgrades. The power of the engine has increased to 520hp, and it meets the National 6 emission standard. Then it equipped with ZF TraXon AMT gear box and retarder. Another promotion is that the rear axle chose the air suspension.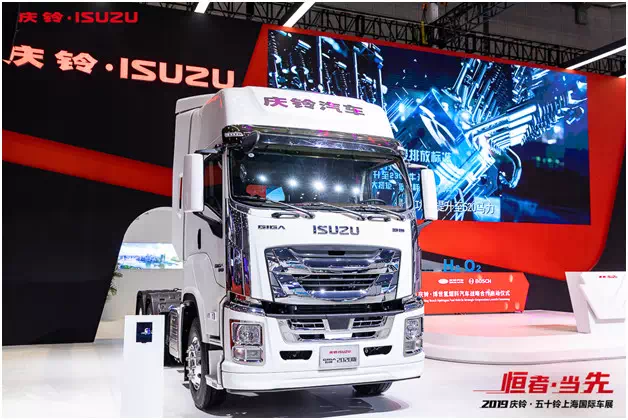 As National 6 emission standards will begin to implement step by step since this July, engines are the most important parts for a vehicle. So engines are extremely well focused this Auto Shanghai. Cummins shows 8 engines from light, medium to heavy duty. Among them a powertrain with Z14 engine and EATON gear box is the most eye-catching.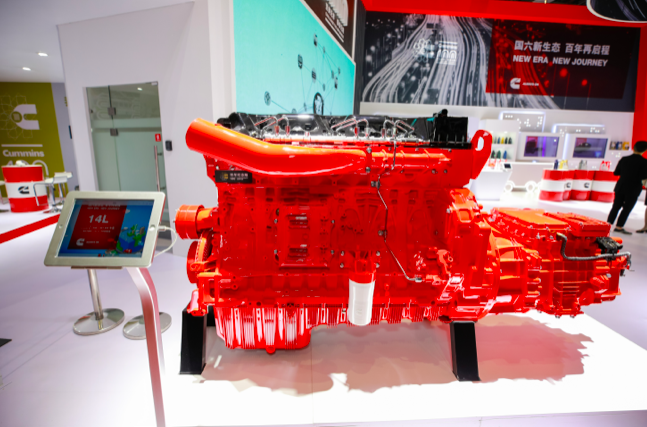 Electricity is also on the way. Allison announced to launch automatic medium-duty 9 speed gear box and a hybrid system which can drive in pure electric mode.