On January 14, 2020, the annual Scania Chinese Media Communication Conference was successfully held in Beijing. As a brand of the Volkswagen Group, Scania, a leader in sustainable transportation solutions, shared its 2020 development plan with the participating media.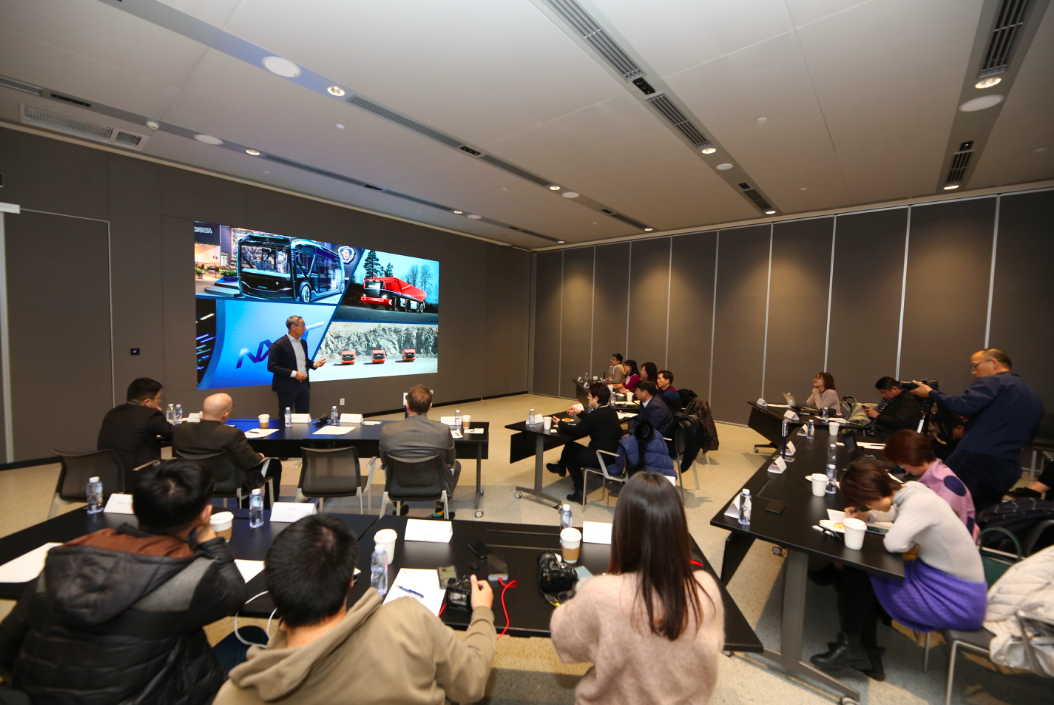 Gerard van Keulen, Managing Director of Scania China, Mats Harborn, Executive Director of Scania China Strategy Center, and Matthew Lawrence, Managing Director of Scania Financial Leasing (China) Co., Ltd. attended the communication meeting.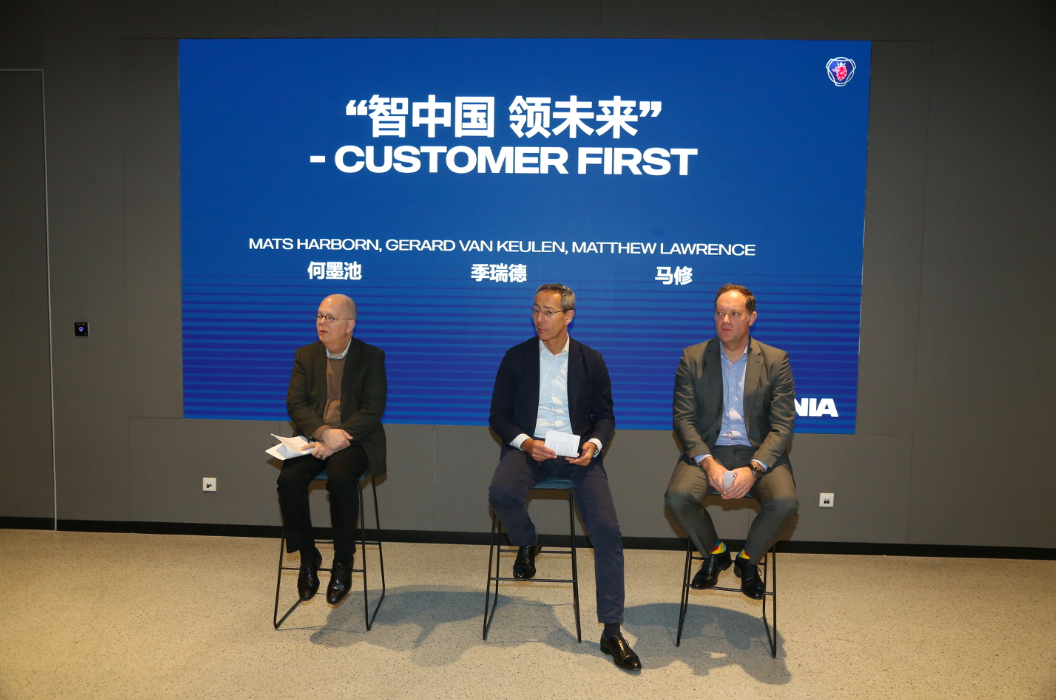 The big trends shaping business in China
Entering the third decade of the 21st century, China will still be the locomotive of world economic growth with the fastest-growing country road transport in the world. As a consequence, sales of heavy duty trucks in China now makes up 44% of global sales. The development of China's transport and logistics sector thus have global repercussions. Scania is committed to lead the shift toward sustainable transports and will be an integral part of making that shift in China too.
"We can see that the Chinese government is equally determined to transform the Chinese transport and logistics sector into a modern and sustainable industry", said Mats Harborn, executive director of Scania China Strategy Centre.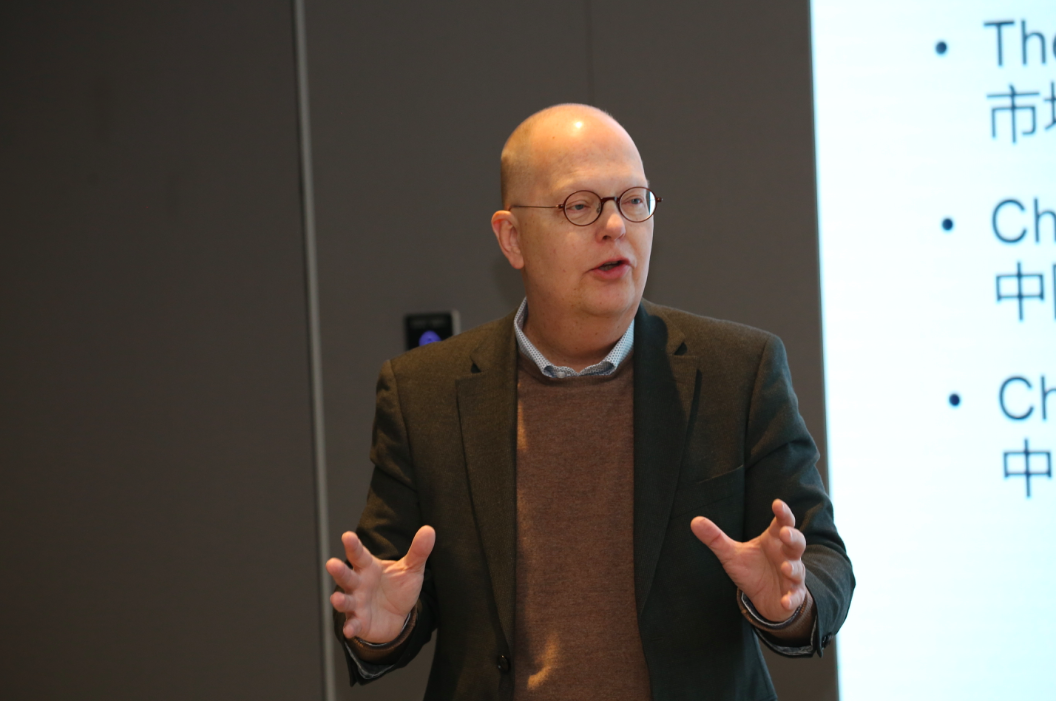 Mats Harborn, executive director of Scania China Strategy Centre
In recent years there has been strong attention to environmental issues, road safety and level playing field competition. Regulations and standards in the logistics industry have become increasingly strict, and the industrial structure is undergoing restructuring and reform.
"As a result we expect to see consolidation both on the operator side as well as on the manufacturing side. In this environment the key to winning the consolidation race is providing the best services and products while maintaining healthy profit margins. This is where Scania can make a positive contribution.", said Mats Harborn.
The toolbox to help customers succeed
Mr. Gerard Van Keulen, newly appointed General Manager of Scania China, explained that "Scania China has now completed the toolkit of products and services by adding financial solutions and used vehicles, which is available to our customers in China through our dealer network. This set of tools provides users with customized solutions to help customers achieve maximum benefits and succeed in the increasingly fierce competition."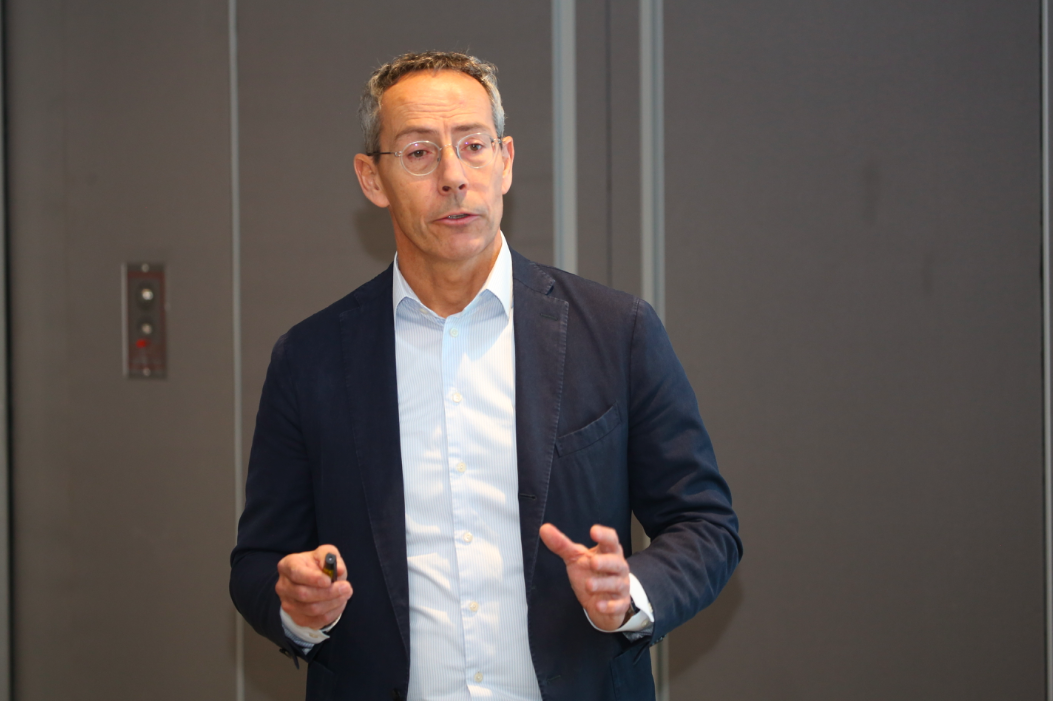 Gerard van Keulen, Managing Director of Scania China
Born into a Scania dealership in the Netherlands Gerard Van Keulen has "diesel in his veins" since he was a small boy and has worked in the truck industry his whole life.
"I want to bring my vast experience to this important market and take Scania to the next level where we truly become an integrated part of the Chinese transport and logistic sector. I and Scania believe that in light of the deep changes taking place in China today the time is perfect to offer our value creating products and services much more widely", finishes Gerard Van Keulen.
Service network
Scania entered China in 1965, a representative office was established in 2004, and Scania China was officially established in 2007. After decades of dedicated work, Scania's service network in China now meets the needs of today, Scania now covers major cities and regions from coast to inland. As the market develops Scania will continue to further increase the density of service outlets, and shorten the service radius of each service point.
Financial services
To be profitable a transport operator needs to generate a certain amount of revenue generating kilometres or working hours. An increasing number of Chinese operators are already at the point where using a Scania will provide very good operating economy and that number of customers are increasing with the consolidation process.
Scania Financial Services is a strategic tool for all customer and should not be perceived as a tool for only the customers we think don't have money. All companies have financing needs to fund their general operations, whether this is production facilities, warehousing or general cash flow. We are here to take care of their financing needs for their Scania fleet leaving them peace of mind in this part of their business.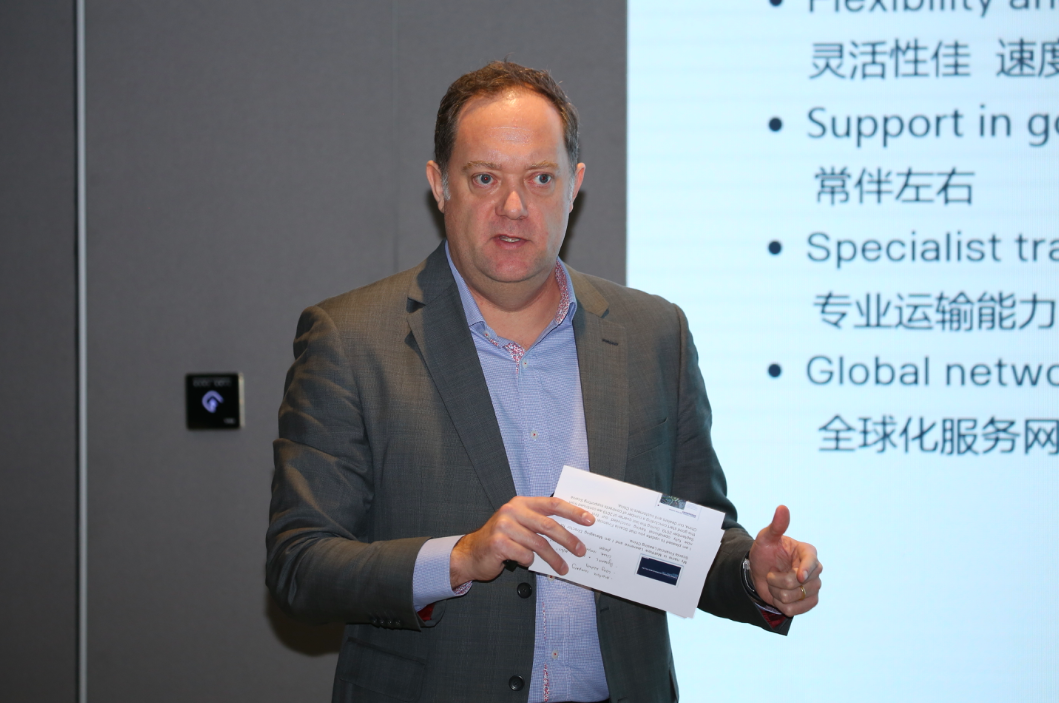 Matthew Lawrence, Managing Director of Scania Financial Leasing China Co., Ltd.
The wholly owned Scania Financial Leasing (China) Co., Ltd, was set up in September 2019. The financial solutions it provides are welcomes and recognized by the customers. Matthew Lawrence, Managing Director of Scania Financial Leasing China Co., Ltd., told the participating media: "Scania knows the commercial vehicle industry and our own vehicles better than general financial institutions. In this way we can make better and faster credit evaluations and we are supportive if a customer encounters temporary operational challenges to ensure long term profitable partnerships. Knowing our market has proven to be a success factor for Scania owned finance companies around the world".
Used vehicles
Scania has also introduced used vehicle business to China. When purchasing a Scania certified used vehicle the customer can enjoy warranty similar to new vehicles as well as financing support. Used vehicles will be an excellent option for users who want to buy a Scania but are stuck with limited funds.
Other tools
Other tools that will help ensure the success of Scania customers in China are tailor made high-quality vehicle products, individualized maintenance programs, vehicle management systems, fleet management and other after-sales services.
Scania Fleet Care, which has just been introduced from Europe to China, is an innovative service product based on digital derivative. This service is mainly for fleet users where the planned maintenance and repair plan of the vehicle is based on vehicle operation data collected by Scania's fleet management system. This service reduces the planning burden of fleet managers, reduces repair and maintenance time and increases the revenue generating hours of the vehicle on the road. The result is lower operating costs and higher revenue.
Bus and coach business
The passenger road transport industry is undergoing similar changes to the goods transport industry. The use of high quality high performance vehicles is currently being held back by many issues including regulation. Scania is dedicated to providing state of the art buses and coaches to China. But before the Chinese market is ready for these products we are since 2006, together with our strategic partner Suzhou Jinlong mainly building premium buses and coaches for global exports. 2019 saw a new record of close to 700 exported vehicles.
Chinese technology for China and for the world
In China the transportation industry is making great strides towards intelligent connected, electrified and autonomous mobility. China's digital technology advances have attracted worldwide attention. For Scania it is important to tap into China's dynamic technological ecosystems. This is why Scania set up both an R&D function and a Digital Business Laboratory in China. Thereby Scania can better understand the needs of the Chinese market and customers, and create new ideas and business models for customers in China and for the global market.
Summary – the road to success
At the end of the communication meeting, Gerard Van Keulen again emphasized that China is one of Scania's most important strategic markets. All tools in place are designed to make Scania the best partner for ambitious customers to succeed in the presently fast changing China market.