In 2019, SHACMAN will continue to enhance its strength from the full value chain after a harvest estimated 12,000 units by increasing 30% in the overseas markets. "The target of SHACMAN's export in 2019 is 20,000 units, "Tian Chao, General Manager of Shaanxi Heavy Duty Automobile Import & Export Co., Ltd., made a very impressive remark during SHACMAN International Business Conference 2019. He said that even D.Trump would post Twitter to announce new measures and policies at three o'clock during the mid-night. He believed SHACMAN could do even more than Trump's efforts, and 20, 000 units was just a small goal.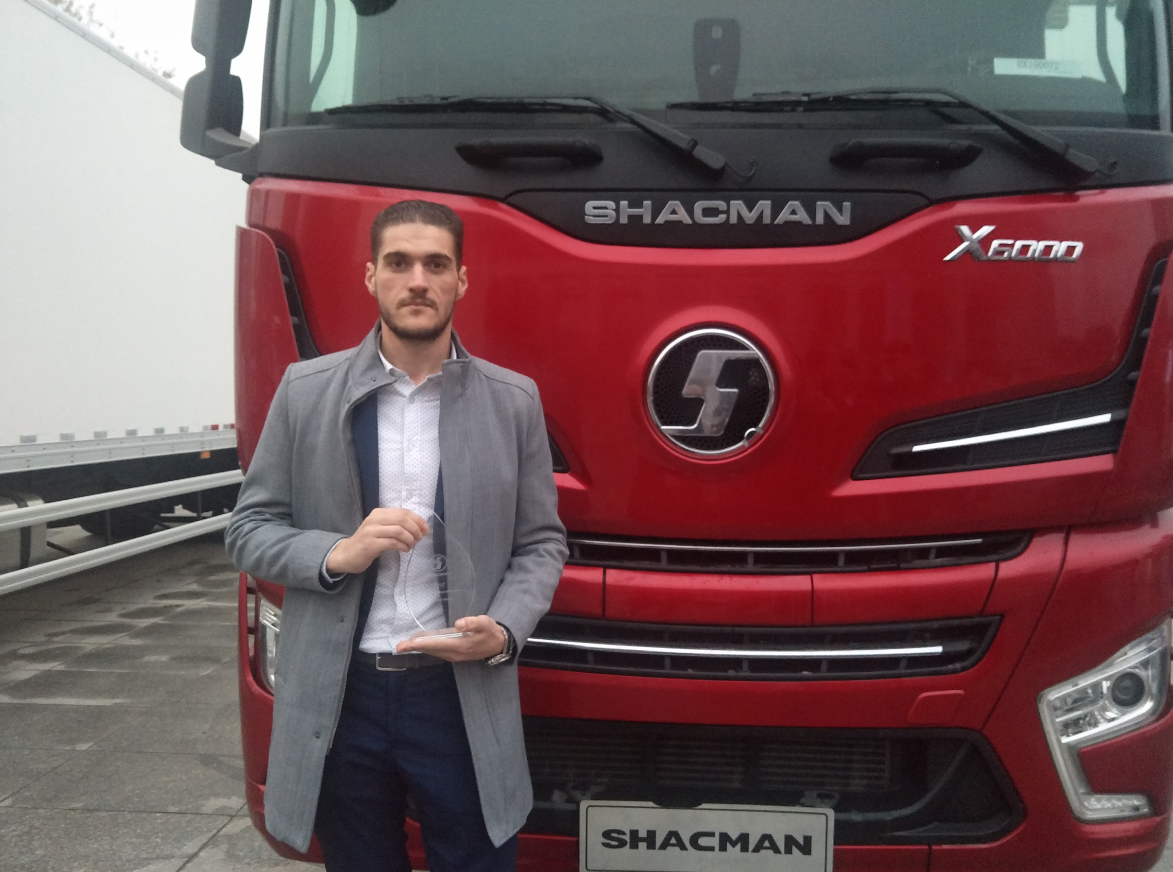 Naim Mazouz
Well, during the conference, CVzone interviewed the famous entrepreneur from Algeria — Naim Mazouz, VP of Groupe Mazouz. He told CVzone: "Our group is very optimistic about the automotive business, and will continue to invest and develop from the existing KD model gradually into the OEM by cooperation with SHACMAN, realizing the complete localization."
Groupe Mazouz is the largest industrial group company in Algeria. They operate across different industries including real estate, heavy industry, shopping center, medicine food, automobile assembly and beverages business.
For heavy industry enterprise, they established the trade company—EURL GM TRADE in 2004, and focused on import, assembly, manufacturing and sales of Chinese construction machinery and vehicles. EURL GM TRADE has more than 1,500 employees, and the annual turnover is about 700 million us dollars.
After first acquaintance with SHACMAN 13 years ago, EURL GM TRADE began to build KD plant together with SHACMAN in 2017, and their SKD went in to series production this year. Now they have a diversified portfolio including L3000 and other new products of SHACMAN introduced into the market. Their accumulative total sales volume has achieved more than 40 thousands units.
They really have an ambitious vision for the future. They want to form a product structure covering high, medium and low-end products to meet the needs in various market segments, and continuously improve the brand advantage of SHACMAN to build the No.1 brand of the heavy-duty truck in Algeria. For the currently new KD, they will increase the production capacity of KD plants, from semi knocked-down assembly to completely knocked-down assembly, and gradually covering the surrounding countries.
In Algeria, after the national crisis in the past years, much has changed, the previous market mainly about dump trucks transformed into a market with more needs for tractors, and sales volume has been very large.
Why should the sales direction change like this? Naim explained: "Because a lot of previous projects in Algeria were canceled. In addition, foreign exchange controls limit our payments abroad, and Algeria now needs a very large logistics market. For the policy reasons, we are the only player in the entire Algerian market, so our market share can be no exaggeration to reach 90%, the sales volume is about 7,000 units in 2018. For the detailed ratio, we have 40% heavy trucks, well, 40% are construction trucks, and 10% are probably light trucks. "
Algeria has a lot of large logistics companies, but also a lot of retail investors specialized in logistics, only buy a truck. The Algerian government encourages the assembly of trucks, so there is no tariff on assembly plants. At the same time, vat is zero. The most important thing is that after the assembly plant policy came out, it restricted the import.
As a strong company, Groupe Mazouz organize their own financial solutions for the customers, because after 2009, Algeria has a law without allowing banks to loan directly to the buyers.
For further strategy, Naim said their group hope not only to assemble, but to work with SHACMAN to produce trucks in Algeria, also integrating their own suppliers. It is precisely because of this goal, so they are willing to invest more with their own funds to develop a better local market.
In the future, the whole group will mainly develop two divisions, one is the automobile, and the other is the food and the sugar extension.
Background information about SHACMAN
SHACMAN is expected to produce and sell 165,000 vehicles in 2018, and remains the top three in China's heavy truck market. It is estimated that the total export volume for the whole year will exceed 12,000 units, with an increase of 30% over the same period last year, and the total export in China's heavy truck industry increased by 2.6% over the same period last year. Since 2018, SHACMAN has improved its network layout of marketing and service accessories, improved its network quality significantly, and made significant progress in opening up vulnerable regions in Africa and southeast Asia. At present, the market has expanded to more than 100 markets, and the gap between major competitors further narrowed. At the same time, major progress has been made by localization. The total volume of localization sales will exceed 3,500 vehicles throughout 2018, reaching a new record with an amazing jump.