In the context of the macroeconomic downturn in China automotive industry, domestic heavy truck market still submitted a strong answer in 2019, with annual sales of 1.17 million vehicles, a year-on-year increase of 2%, and a year-round sales record. While the sales volume continues to increase, the technology and quality of domestic brands of heavy trucks have also improved rapidly, which has enabled them to have more ambitious goals. The top commercial vehicle manufactures, like FAW Jiefang, Dongfeng Trucks, Shacman, Sinotruk, even proposed strategies to enter the international first-class.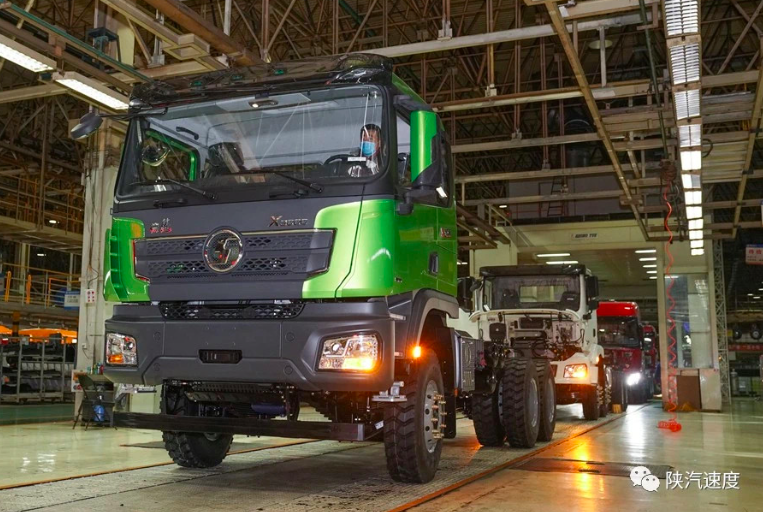 In the past few years, Shacman, who has grown rapidly in overseas sales, has clearly stated in the Group's 2035 plan to become an international first-class commercial vehicle company. Although this sudden epidemic has disrupted the rhythm of the world, in a live broadcast of a recent visit to the assembly line of Shacman, we saw that they are resuming production capacity in a scientific and orderly manner, and working hard to ensure the goal for the whole year achieve. The overseas offices are also taking good precautionary measures.
Overseas sales volume targeting one third of the group in 2025
In 2019, Shacman delivered 22,000 truck products in overseas markets, including 16,230 heavy duty trucks and more than 5,800 light duty trucks. Not only is it in the forefront of the industry, but its industry status has also been greatly improved. According to relevant statistics, Shacman has accounted for 21% of China's total heavy duty truck exports in 2019, an increase of 4 percentage points from the previous year. The overseas market has become an important development direction of Shacman. Tian Chao, General Manager of Shaanxi Heavy Duty Automobile Import & Export Co., Ltd. said: 'The Shaanxi Automobile 2035 strategy officially released in 2018 has clearly defined Shacman's international market goals. By 2025, overseas sales will account for one-third of the total sales of the entire group. Overseas localization product sales should account for one-third of total overseas sales, and foreign employees should account for one-third of the total number of international marketing team employees.'
Behind the rapid growth is the 100-year-old Shacman dream, the various measures of Shacman continuous landing, the in-depth promotion of overseas localization, the R&D ability to quickly realize product transformation, and the simultaneous improvement of service capabilities.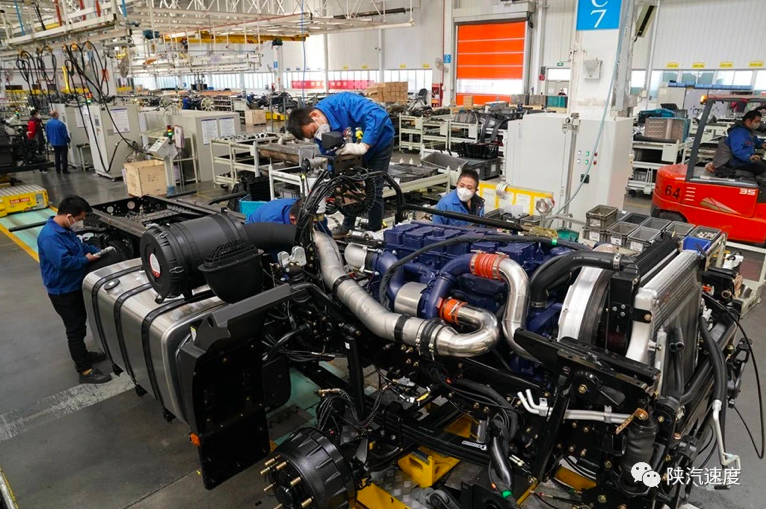 Tian Chao shared Shacman's efforts in promoting overseas markets: 'In the past few years, Shacman's overseas marketing service network system has continued to expand. At present, there are more than 200 first-tier authorized dealers worldwide, more than 380 service stations, and these service stations can provide warranty services for overseas users. At the same time, Shacman attaches great importance to the construction of spare parts supply capacity. There are more than 30 parts center libraries overseas and more than 140 parts franchise stores. In 2019 we invested in Zambia to build a spare parts center library, and sell genuine parts directly on the market, allowing customers to purchase genuine parts in the shortest time to ensure vehicle attendance and improve operating efficiency. 'According to Shacman 's 2035 strategy, localization must be promoted to expand the overseas market. Tian Chao added: 'At present, Shacman has realized capacity cooperation in 13 markets, and has localized production capacity. Up to now, Shacman has cumulatively delivered more than 20,000 localized heavy duty trucks.'
Localization continues to upgrade and has entered the EU market
As early as 1986, Shacman's products were exported to overseas markets for the first time. In recent years, with the in-depth development of the 'Belt and Road Innitiative', Shacman saw greater opportunities in overseas markets and continued to increase investment in overseas markets with rapid development.
Shacman's overseas local plants are mainly concentrated in countries and regions along the 'Belt and Road'. Currently the largest is the Algerian plant that was put into production in May 2018. This plant can assemble and produce heavy-duty, medium-duty, and light-duty commercial vehicles. In less than two years, the plant has produced and delivered more than 5,000 trucks. Currently, this factory is upgrading from SKD to CKD. The factory also has a positive impact on the local government and society. This project alone has brought more than 230 direct jobs and more than 400 indirect jobs to the local community.
What's more, Shacman has entered the EU market with the highest standards in the world. The project was commissioned in September 2019 and is located in Romania. The plant's products comply with EU regulations and have reached strictest Euro 6d emission standards. At present, the products sent to Romania have been assembled and delivered to customers. According to Tian Chao: 'For overseas markets, Shacman is promoting three projects, two of which are expected to land this year.'